Travel with cosy and stylish slippers
Want to get comfortable on a long flight but frumpy flight socks or going bare-foot is not an option? If you have been looking for comfortable flight shoes, then look no further. Slepps are ideal for keeping cosy and comfortable on long-haul flights. Take your shoes off, put your Slepps on and enjoy the flight.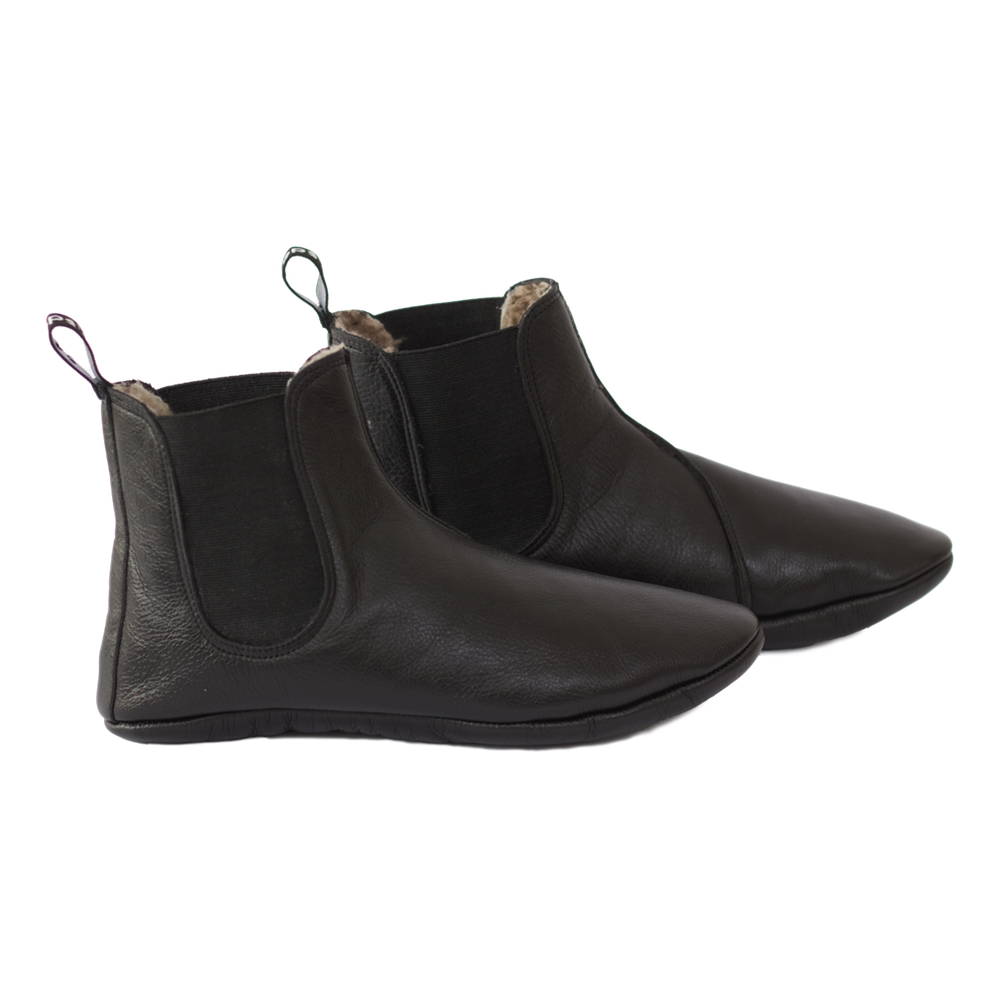 Why you should take your shoes off on an airplane

Wearing shoes during a long flight is extremely uncomfortable. Taking your shoes off makes you feel more at home and you are more likely to relax on your flight. Also, getting some sleep is much easier when your feet are comfortable.
Why Slepps are the perfect slippers for airplane travel
Warm, breathable materials
Slepps flight slippers are made of genuine leather and a 100% natural wool lining. They keep your feet at a perfect ambient temperature in a cold, air-conditioned plane. Wool fibres in the lining also keep moisture at bay. Read more about why sheep's wool is a perfect material for slippers here.
They fit in your carry-on
Slepps don't have a hard sole, meaning that they are fully compressible. Not only are they compact, these slippers also come with a complimentary linen travel bag. Slepps weigh less than 0,5 kg, so you don't have to worry about airline weight limits.
Slepps are Nordic-designed slippers that draw inspiration from the iconic Chelsea-boot style. Their unisex style allows Slepps to suit all. They are made of high-quality, durable materials, providing you comfort for years to come.
DON'T JUST TAKE OUR WORD ON IT
"Happy that they are lightweight and come with a nice little travel bag too. I just chuck them in my suitcase whenever l am travelling. Initially the size I bought were a little too tight but they replaced them with a bigger size with no fuss."

Slepps are ultimate hygge - soft and comfortable!The fur inside makes the special comfy feeling for feet –warm but airy. Excellent gift item!

I bought a pair to wear on planes because I travel a lot and get cold feet. Ended up also wearing them in hotels and my own home as they are really comfortable.

Got these for christmas and loving them! I was initially worried that my feet might get too warm, but i've worn them every night after coming in from work and they've been nothing but comfortable ✨